I love travel photography assignments. Exploring, experiencing, and photographing a new place is always a thrill. I was recently commissioned by Seoul Magazine to photograph and write a travel feature on the counties of Hadong and Gurye. Located along the picturesque Seomjin River, both Hadong and Gurye are home to an abundance of sights and flavors to satisfy the senses and soothe the soul.
Check out the whole story in the May 2018 edition of Seoul Magazine, available at newsstands and Starbucks Coffees nationwide. Outside of Korea? Find Seoul Magazine in the Google Play Bookstore.
Here are some tear sheets from the magazine: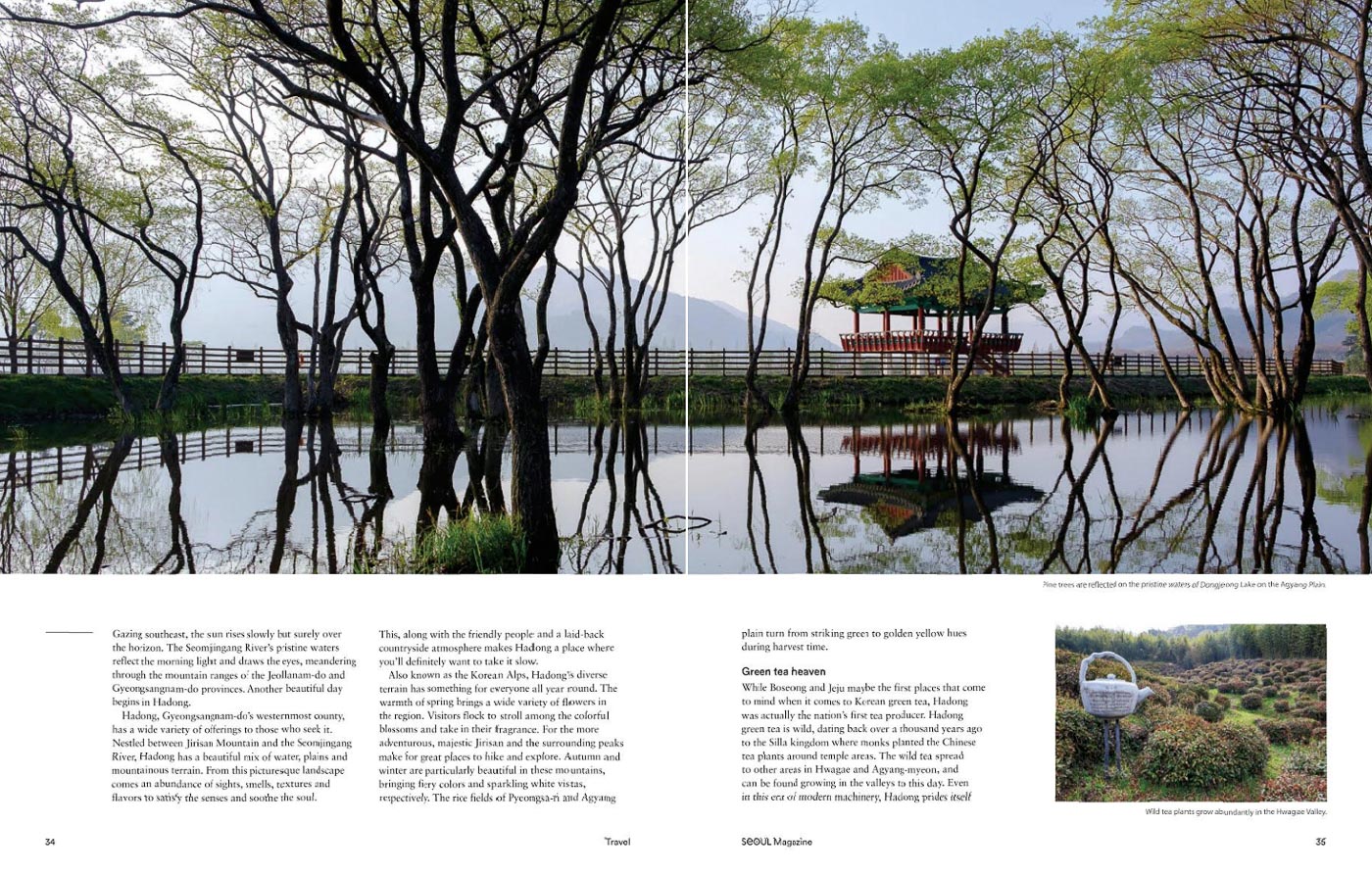 And some of my personal favorite outtakes:
Need an editorial / travel photographer in South Korea or Asia? Please get in touch!
---
---
You might also like