***UPDATE: Fuji has released a Version 2 of this lens with an aperture ring and weather sealing, all while retaining a similar compact size. The optics are the same, so the image quality should be identical to the Version 1.
The Fujinon XF 27mm f/2.8 is Fuji's compact "pancake" lens. This minuscule optic gives you a 40mm full frame equivalent field of view on the APS-C sensor Fuji X bodies. I first became interested in this lens because I wanted to emulate the shooting experience of the X100 series on an interchangeable X-mount body. Basically, I wanted a compact and versatile single-lens kit that I could easily carry with me all day and use effectively for street, travel, and everyday situations.
Here are my overall pros and cons of the XF 27mm f/2.8:
Pros
Extremely light and compact – this lens weighs 78 grams and could be mistaken for a body cap. 😉 Paired with my X-E or X-T bodies, you could fit the kit into a small bag or coat pocket.  I prefer to shoot with X-T series bodies but you could put together an even smaller kit with a body like the X-T30.
Fast AF – even though this lens does not feature the silent stepping motors found in newer small primes like the 35mm f/2, the AF is still fast and accurate. It performs decently on my X-E1 and X-T2 and extremely fast on the recent Fujifilm X-T4, which is mainly what I use it with.
Perfect normal focal length – the equivalent 40mm (27mm x 1.5 crop factor) is referred to as the "perfect normal", offering a field of view similar to what the human eye sees. It's a very versatile focal length that's great for daily shooting. I've used it for landscapes, street, food, documentary, portraits, and more. I love this focal length and wouldn't hesitate for this to be my one and only lens for an entire trip.
Image quality – as with most Fujinon lenses, the XF 27mm offers sharp and punchy across the range of apertures.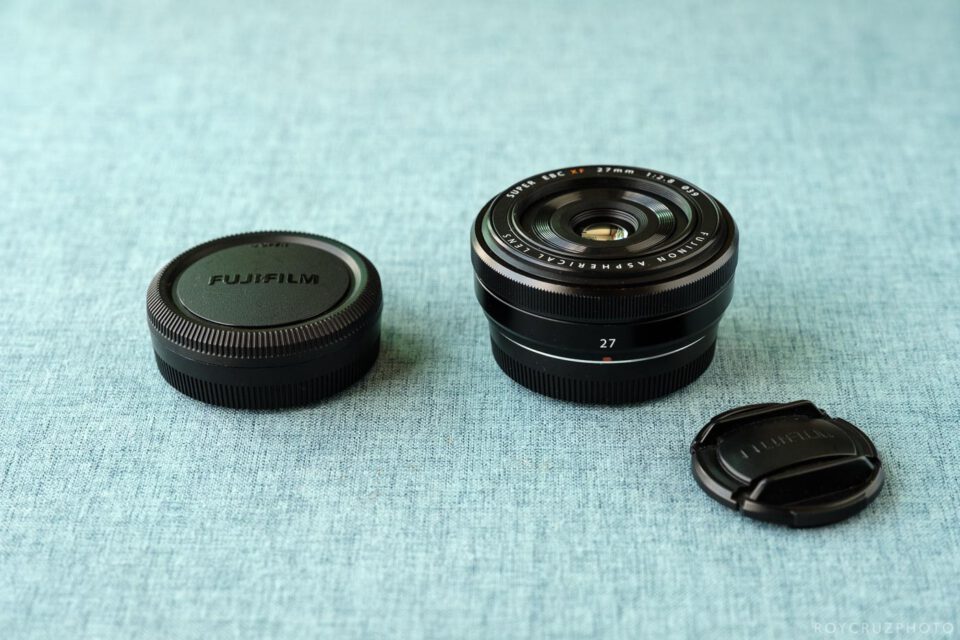 Neutral
f/2.8 aperture – the aperture isn't the slowest, but not the fastest either. You're not going to get much out of focus separation or beautiful bokeh with this lens. However, it's still quite usable in low light situations, especially with IBIS-equipped bodies like the X-T4 or X-H1.
39mm filter size – this classic Leica filter thread might be a bit of an awkward size for some, but it's really a non-issue once you get the corresponding step up ring.
Cons
No aperture ring – Fujinon lenses are known for their dedicated aperture rings, but this one seems to deviate from that in order to achieve the small size. However, it doesn't take very long to adjust to using the dial to change aperture.
Older AF motor – you definitely hear the AF motor working on this lens. While it's fine for photos, it could take away a bit of stealth in quiet situations and makes the lens not so ideal for video autofocus.
No weather resistance – You'll have to be careful when taking this lens out in inclement weather. A future WR version of this lens would definitely be welcome.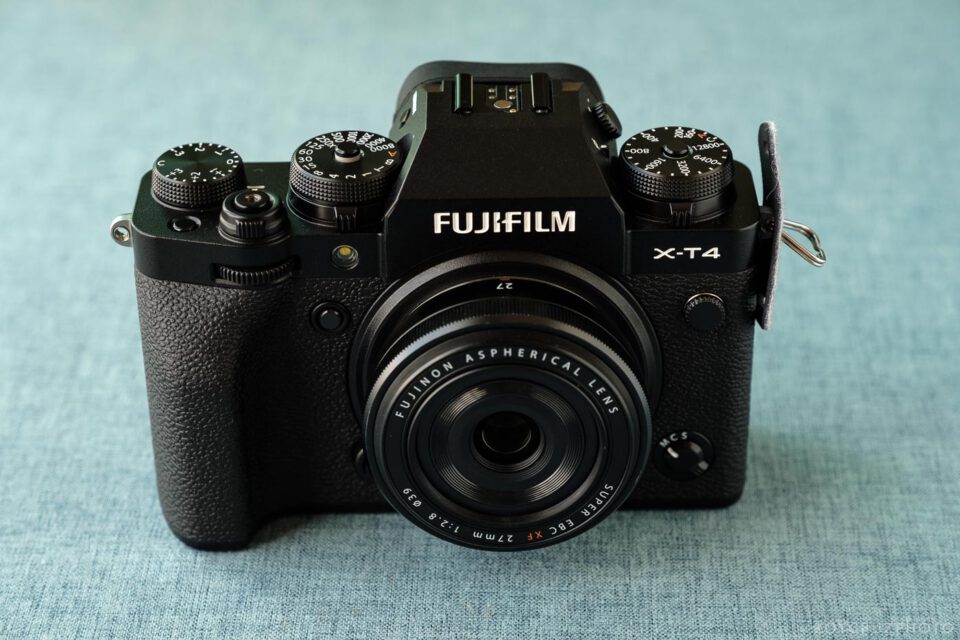 Conclusion
As mentioned before, my original intention in getting this lens was to try and emulate the X100 shooting experience. After much daily testing, I conclude that the X100 series is truly in a class of its own and currently nothing can match the combination of size, performance, ergonomics, and aesthetics that it offers. However, I think the Fujinon XF 27mm f/2.8 is a great option for Fuji X-mount shooters looking for something light and compact within Fuji's interchangeable lens offerings. Once you get over the lack of dedicated aperture ring, you get excellent performance in a very compact package that you can easily carry around all day. It's quite an enjoyable shooting experience and I think Fuji's pancake lens will be a staple in my kit for a long time to come. That is, of course, until they come up with a weather-sealed Version 2 with an aperture ring. 😉
***UPDATE: Fuji has indeed come out with a Version 2 of this lens with an aperture ring and weather sealing, all while retaining a similar compact size. The optics are the same, so the image quality should be identical to the Version 1.


Sample Images
All images taken using Fujifilm X-T4 + Fujinon XF 27mm f/2.8
This article contains affiliate links that help me out at no additional cost to you. Thank you!
---
---
You might also like