I recently had the chance to visit Gayasan National Park (가야산국립공원) and the various Buddhist temples in the area, including the famous Haeinsa Temple (해인사). My good friend Dylan Goldby and I had just finished a few days of commercial shooting and the day after was reserved for exploring this area. We were particularly excited about seeing the Tripitaka Koreana (팔만 대장경), Buddhist scriptures carved into over 80,000 wooden printing blocks during the 13th century, which are stored at Haeinsa.
We arrived at the park right when it opened and were greeted with breathtaking scenery. Mist rolled off the green mountains, accompanied by the soothing sound of a rushing stream in the woods. And all throughout the area, the unmistakable traditional rooftops and intricate patterns of the temples could be seen among the beautiful nature.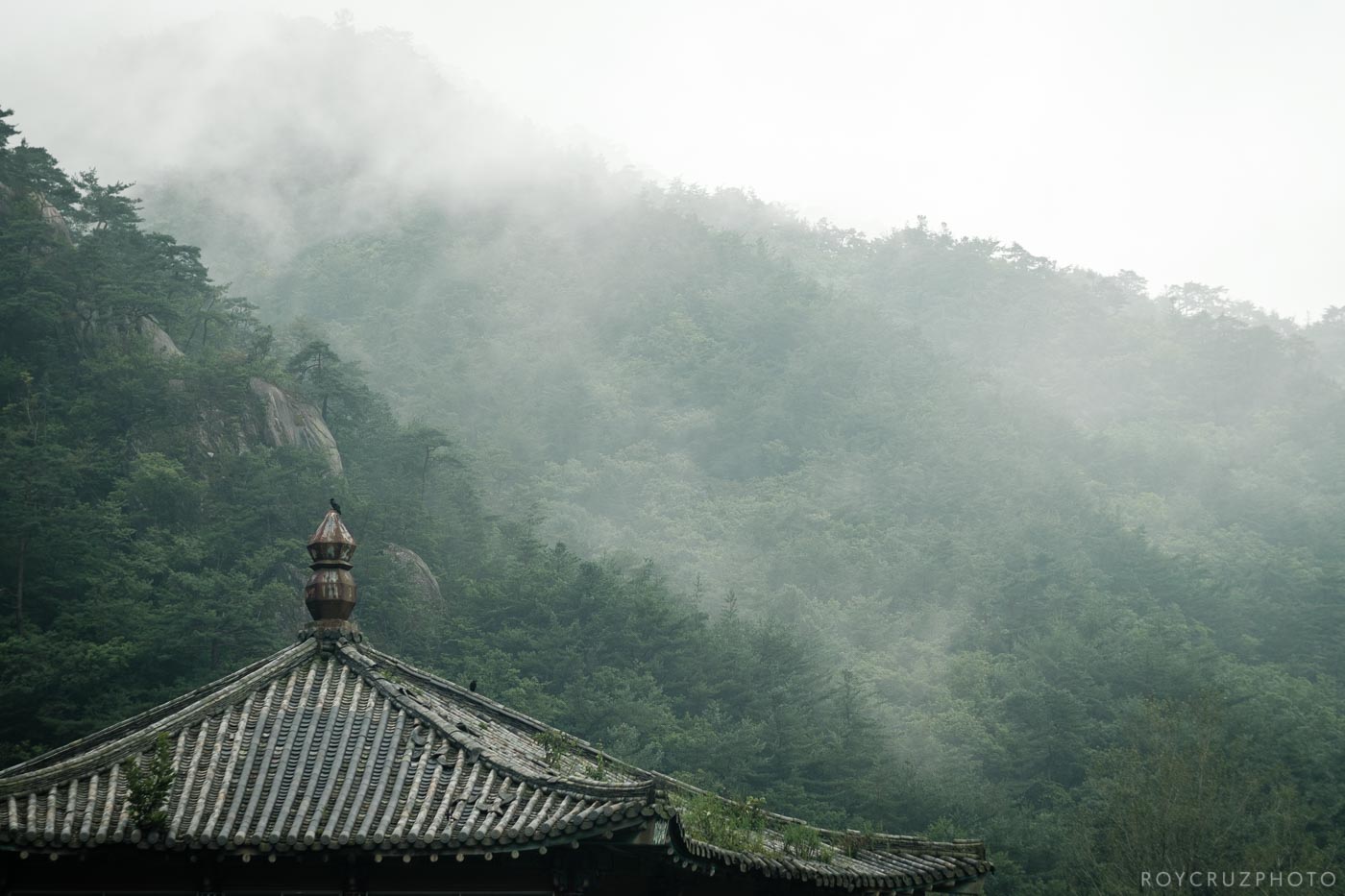 Our first stop was Geumseonam 금선암, a smaller temple right next to the stream. We enjoyed the tranquil scene until the silence was broken by a monk ringing the temple bell. Dylan signaled to the monk and received permission to photograph.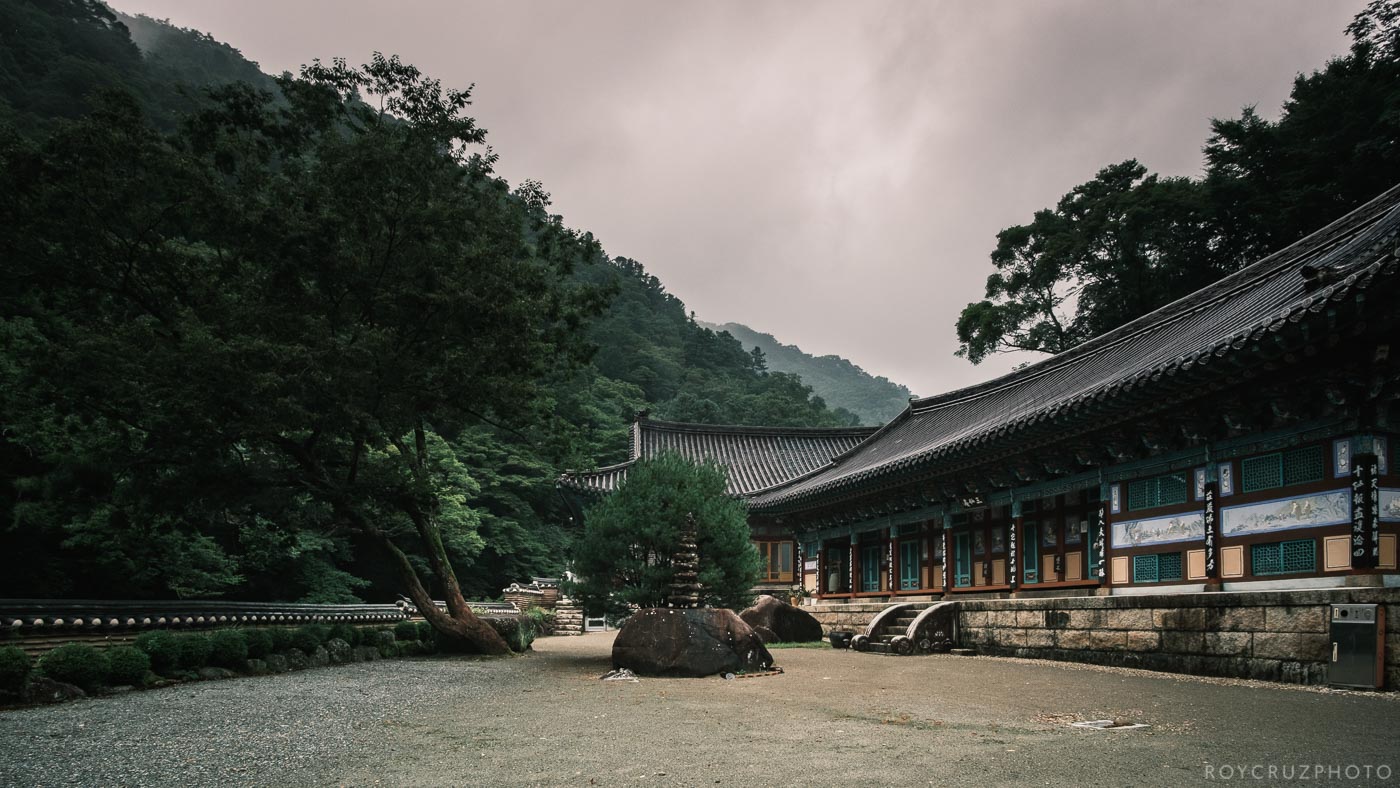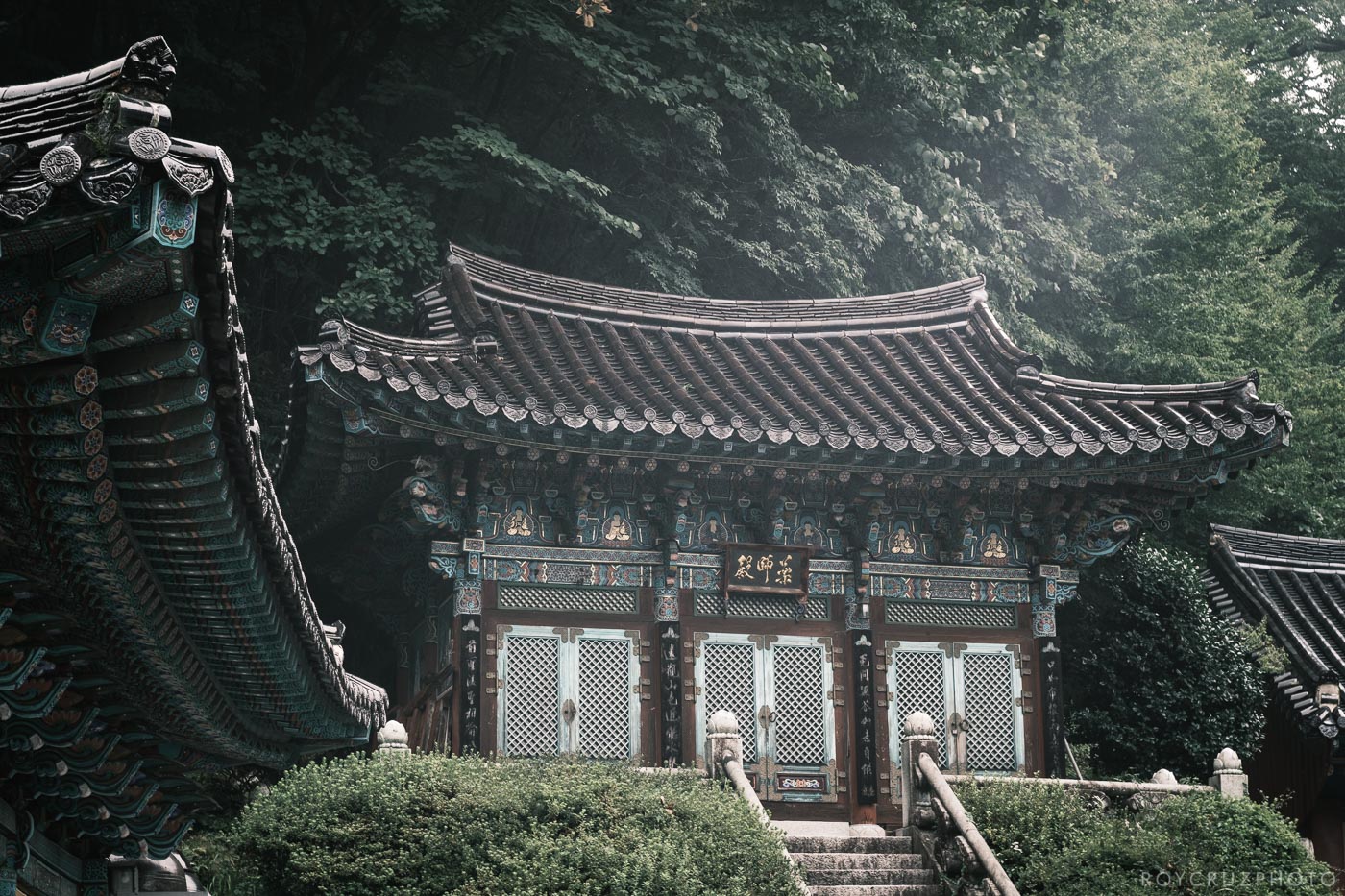 After Geumseonam, we continued on our way. Our goal was initially to find a high angle to shoot Haeinsa through the mist. There were many sample images on Google which showed the angle we wanted, but no real information on how to get there. Even the recommendation from the person at the information booth to climb up to Wondangam 원당암 wasn't really spot on. We decided to put that idea aside for the meantime and headed into our main destination.
Haeinsa was quite an experience. You could immediately feel the atmosphere of the centuries-old temple. The maroon, green, and yellows of the temple stood out among the lush trees, but also somehow harmoniously blended with them. The aged stone and wood, the characteristic rooftops, and intricately painted walls and ceilings were the perfect backdrop for the many monks that walked along the temple's paths and corridors. The Tripitaka was actually a bit of a let-down, because they've pretty much locked it all down. There are no real good angles to see, let alone photograph the shelves of ancient scriptures.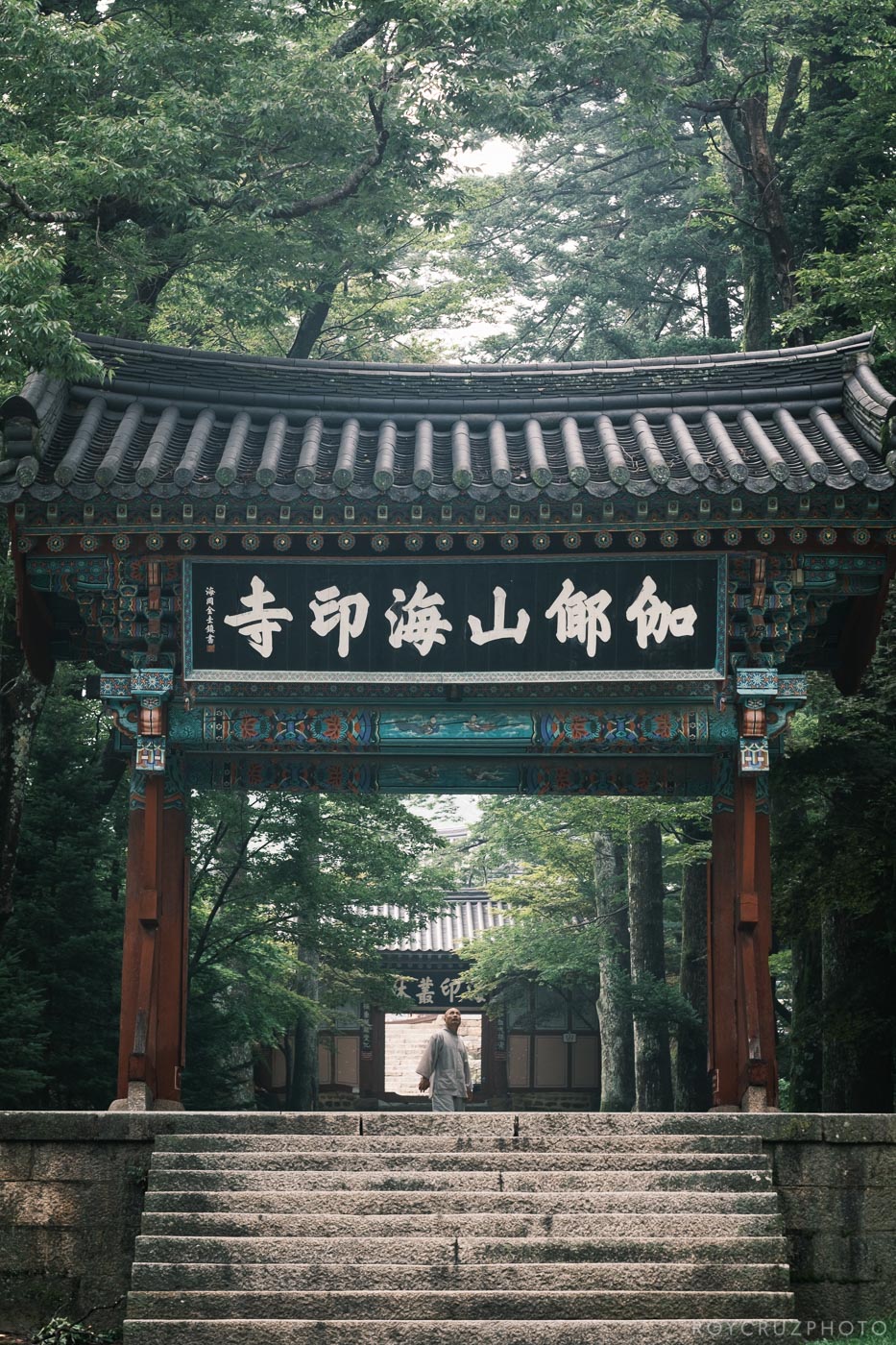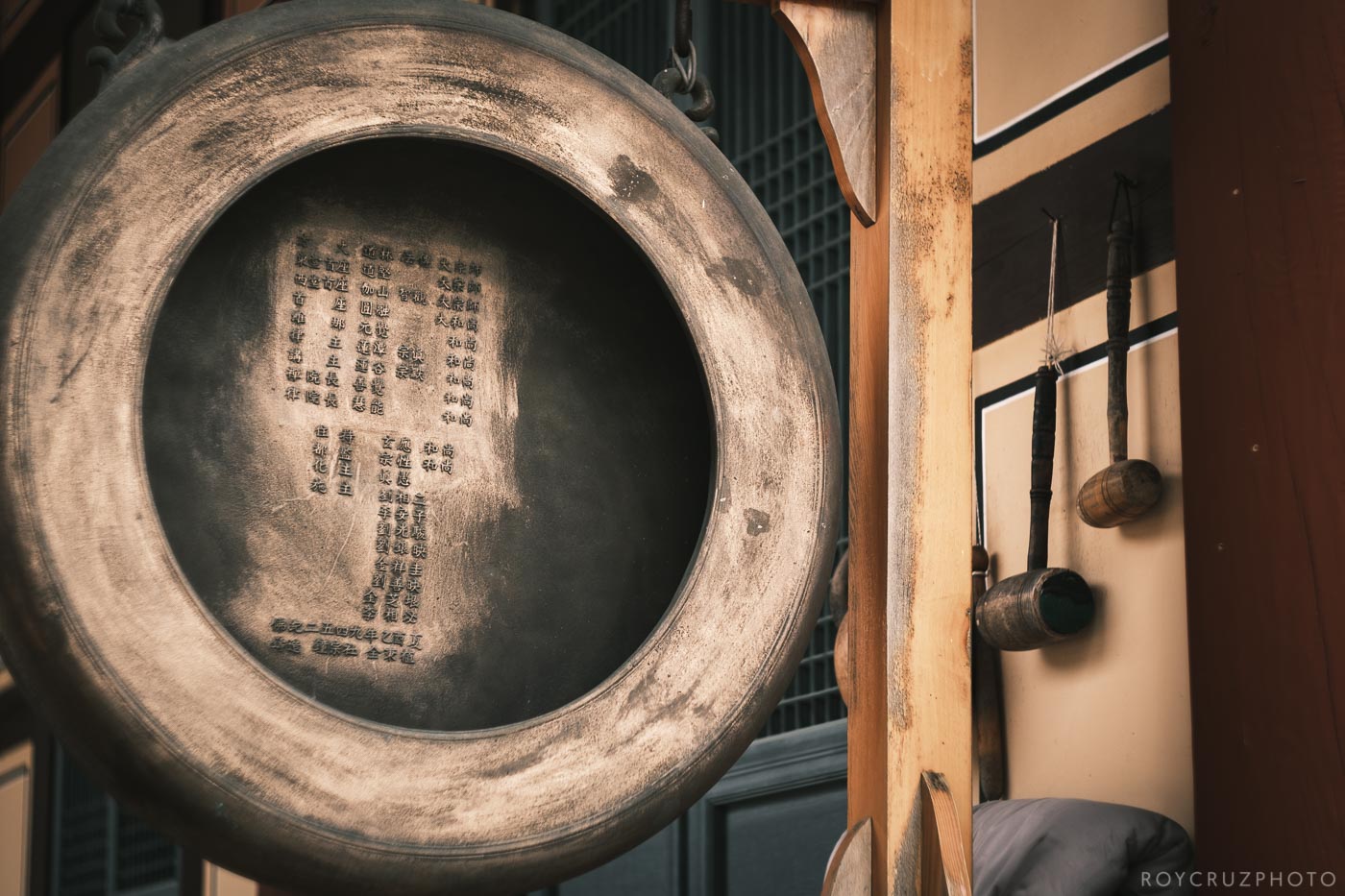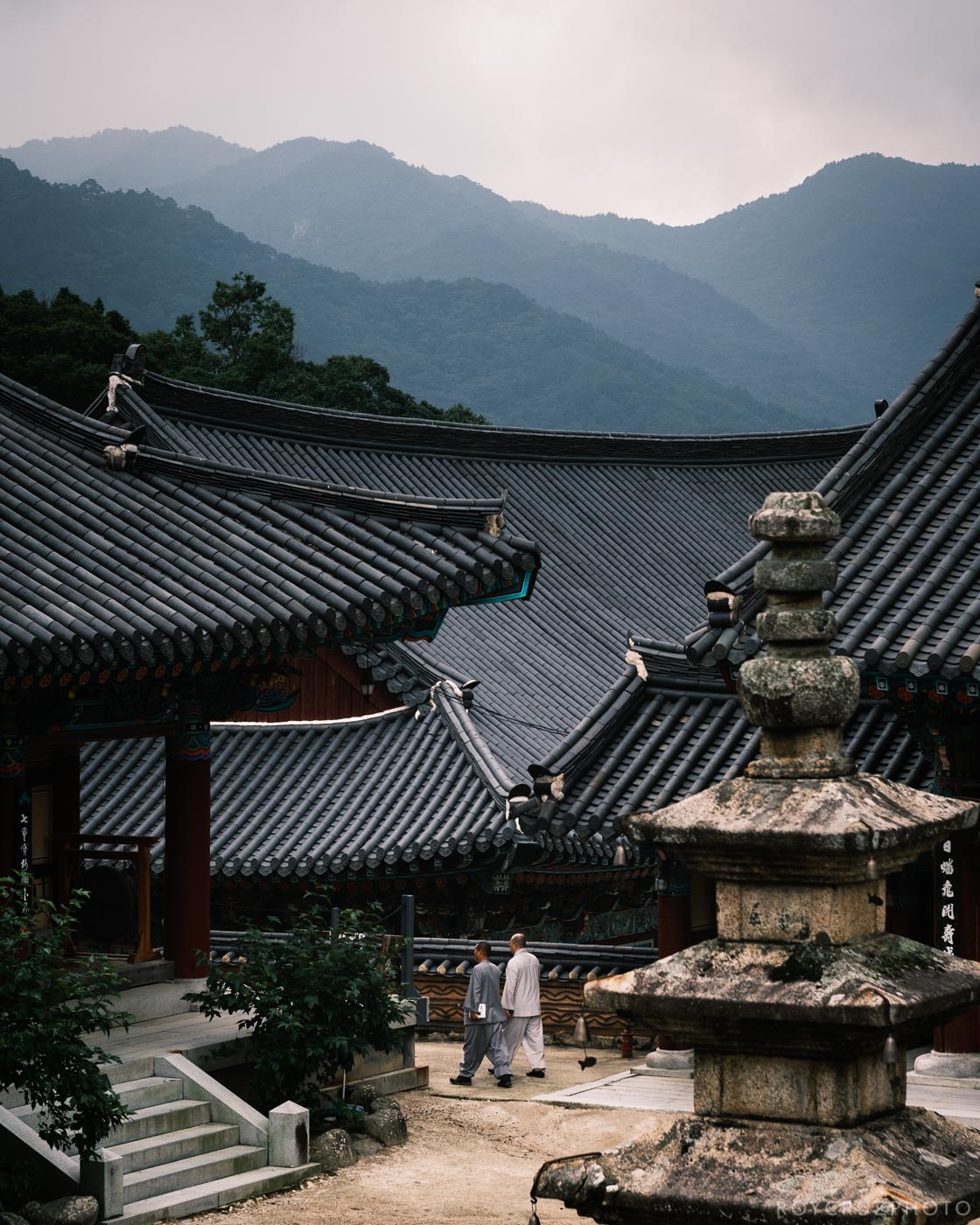 At the end of the day, Gayasan and Haeinsa was an amazing photographic experience and our trip there was much too short. Another visit will definitely be in order.
Gear list (affiliate links):
Fujifilm X-T4
Samyang 12mm f/2.0
Fujinon XF 23mm f/1.4
Helios 58mm f/2.0 + M42-FX Adapter
---
---
You might also like