It's official! I'm on vacation for the next week! My family and I will be taking a road trip to the province of Jeollanam-do (a.k.a. South Jeolla, 전라남도). I'm looking forward to new adventures, quality time with the family and of course, photography. To get even more psyched, I've dug up some old photos from a trip to Jeollabuk-do (North Jeolla) last year. You may have already seen some of these photos, but I've never really shown them as a set or told the story behind them. Let's get started…
Our first stop was Gunsan (군산시). The port area in Bieungdo (비응도) has a nice pier, complete with lighthouses and paintings of marine life on the sidewalk. That particular day in December brought lovely clouds that were perfect for landscape photos.
We then proceeded to Saemangeum Seawall (새만금방조제), which is apparently the longest levee in the world. It was truly a sight to behold. It was surreal driving on what was basically a very long strip of earth and concrete in the middle of the sea. We stopped at one of the southbound rest areas and got my favorite photos of the day…
Our last stop for this trip was Buan (부안시), located on the opposite end of the seawall road. We got to Byeonsanbando National Park (변산반도국립공원) just in time to see the sunset.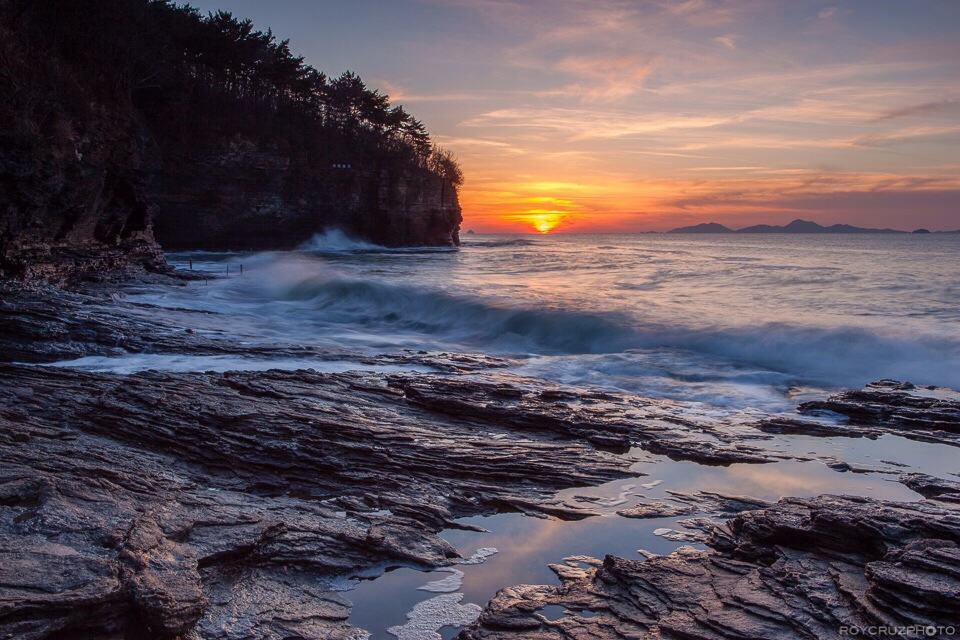 I really enjoyed the Gunsan-Saemangeum-Buan route in Jeollabukdo-do, and would recommend it to anyone in Korea looking for a unique road trip destination. I also look forward going back to Jeolla province this week for some R & R and hopefully get some great photos while I'm there.
Have a wonderful summer, everyone!
Photographer's Corner: I used a Canon 5D Mark II and a 24-70 f/2.8L for these photos. My trusty Cokin ND Grad filter helped to balance the exposure.

---
---
You might also like