Music is a big part of my life. When I'm not doing photography or spending time with my family, you'll probably find me playing bass with my band. I also love discovering new music. My passions crossed paths few months ago when Seoul-based pop band Common People contacted me to license one of my photos for the cover of their upcoming album. Well, the album has just been released and I can now share it with you.
Here's the original photo, which was taken as my family and I were walking through a tunnel in Suncheon.  Trivia: both my wife and daughter are in this shot.  Try to find them. 🙂
And here's the finished product: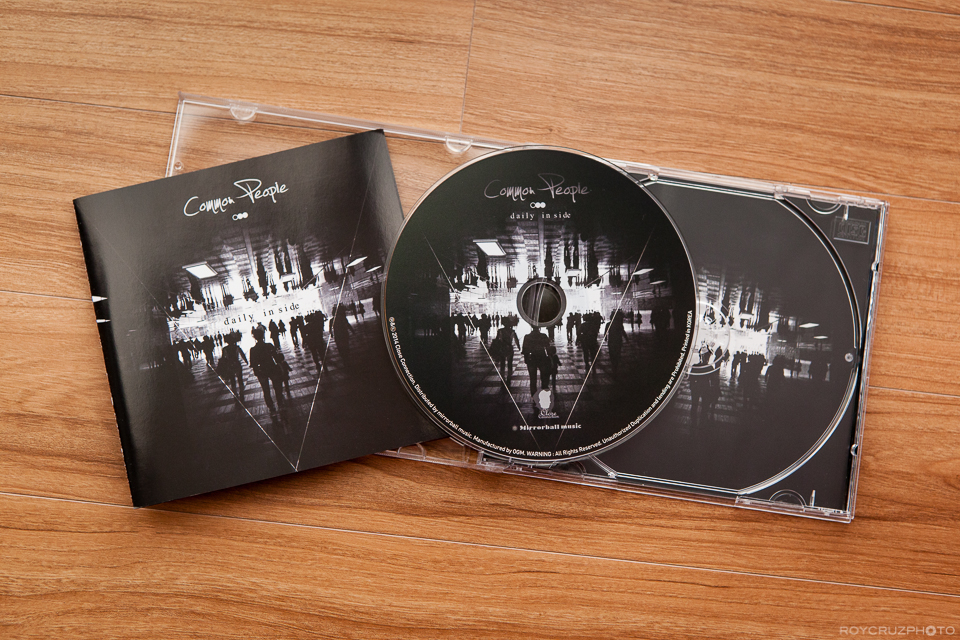 According to the band, the photo of silhouettes walking through a tunnel was fitting for the album's theme of common, seemingly faceless people going about their lives day after day. As you listen to the album, the journey gets more interesting as the band explores these common people's experiences and emotions.
I've been listening to the album for the past couple of days and I'm really enjoying it. The beautiful vocals, soft, melancholic rhythms and a touch of rap make me want to get in my car and go for a long drive.
Check out more from Common People on their Facebook page.  If you're in Korea, you can get the album directly from here.

Photographer's Corner
As usual, I will end this blog post with some tips/experiences I had when working on this project.  I hope it proves useful for you.
1.  Networking is essential.  I first met Common People at a show in Hongdae, Seoul.  Their band was playing alongside ours and I decided to take some photos of their set.  I sent the files to them, which I got some really good feedback for.  They started following my work online and the rest is history.  When shooting photos of a band, it is helpful to talk to at least one member of the band and get their contact information.  Giving them a few shots to use for their Facebook page might go a long way.
2.  Keep shooting and posting.  I shot this photo while on a Sunday outing with my family.  I had no idea it would end up on a CD cover.  I have Instagram to thank for getting this image out there.  And who would have thought anything good could come from Instagram. 😉
---
---
You might also like
---