A Night Walk Through Nampodong
My walk began on Jagalchi (부산 자갈치시장) Seaside Road.  This is the biggest fish market in Korea, but stalls were now mostly empty.  The last few fishmongers and fishwives working overtime sat patiently waiting for customers.  The night air grew increasingly cold, but I could still feel a warmth.

Even the produce was just trying to survive.

My belly rumbled, having worked through the day without much food.  Off to BIFF Square (BIFF 광장) for a bite to eat.  I polished off my twigim and tteokbokki quickly.  This seems to be a popular stall, as people kept coming.  The next stall over served exactly the same food but was completely empty.


And then I saw an angel.
As I walked on, I could hear a mix of Korean, Mandarin, English, and Japanese being spoken all around me.  I felt comfortable being among people from all over the world, which was a nice change from being the only foreigner most of the time.

Then it was time for some ssiat hotteok (씨앗호떡), a personal tradition every time I'm there.

My walk continued and I wandered into a bright, bustling building.  Shindonga Fish Market's (신동아수산시장) first floor seems like a popular place for locals to get their seafood and alcohol fix.  I love the yellow all around.

It was getting late and I decided to go home.  But not before one more walk past the fishmongers.  I needed to see them again.  Was it their perseverance and tenacity, or did I just connect with their solitude?  Who knows.  But I'd love to go back again another night.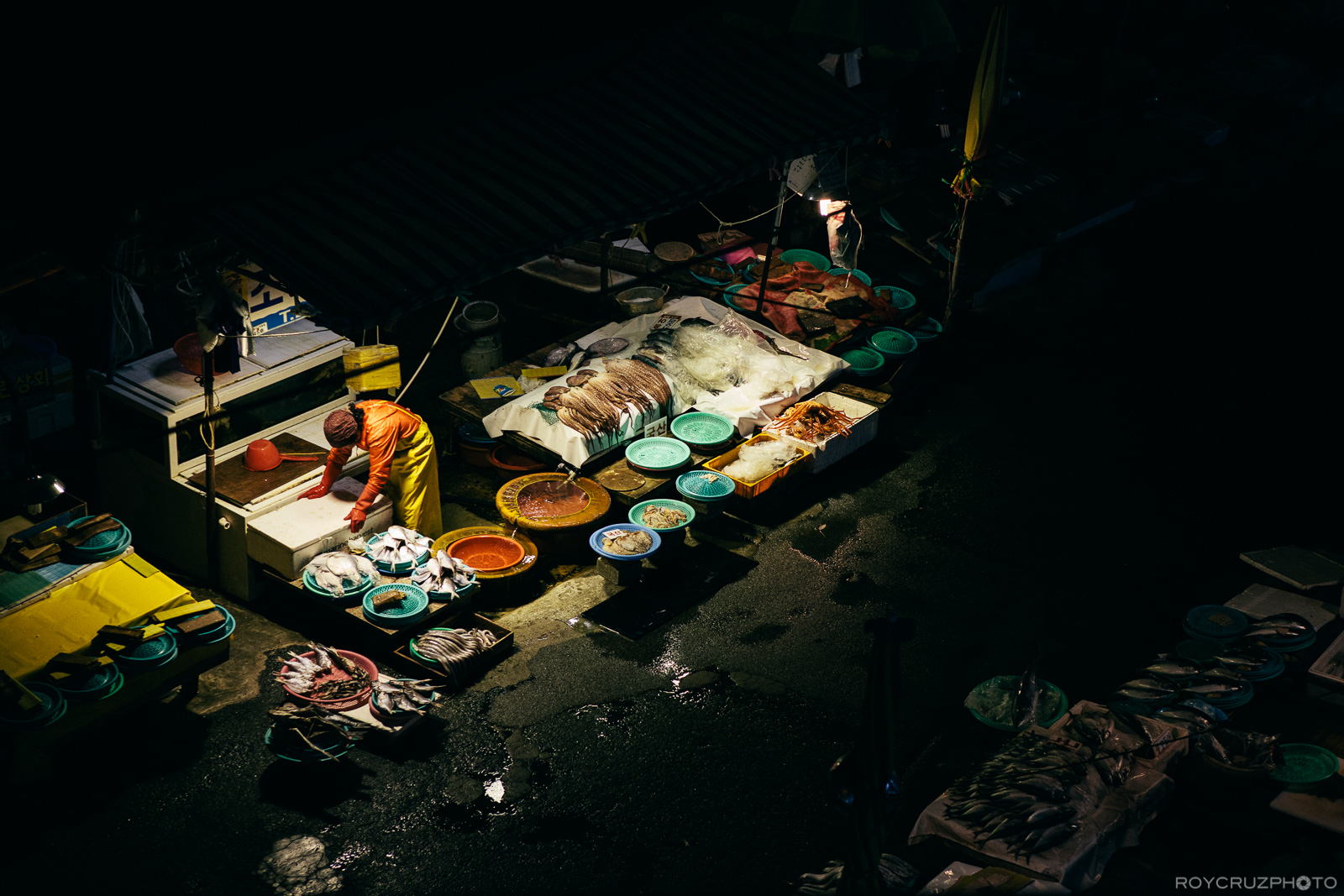 Thank you for walking with me.  Until next time!
---
---
You might also like
---