As 2018 comes to an end, it is time once again to look back on the year that has passed. I continue to believe that it's a good practice to reflect upon the year's events, especially the achievements, the lessons, and the experiences that were had by everyone involved. Things often go by in a blur, but slowing down and taking another look at the work you have done will surely give you some insight. This is not only a gives closure to the year that has passed, but also serves as a jumping-off point for the year to come. More importantly, it serves as a reminder that there is so much to be grateful about, which is all too easy to forget sometimes. In this post, we will look at the past year through the lens (see what I did there? ;)) of my photography work, both commissioned and personal.

January started off with a bang, sending me off on a cross-country editorial assignment for Volvo Group Magazine. My mission was to follow and document SI Lee, a truck driver who lost the use of his left arm in a vehicular accident many years ago. With the help of Volvo technology, he is back in the driver's seat doing the thing he loves the most. It was truly inspiring hearing his story while photographing him as I joined him on his shipping route from Cheonan to Busan.
While it's far from the only thing I photograph, shooting weddings is still something I enjoy. I typically view the modern wedding industry as being a bit too glitzy and manufactured for my tastes. However, at the very core there is still a story to be told. That's why small, intimate weddings appeal to me the most. Haeryun and Bruce's wedding in Busan was just that: raw, intimate, and full of emotions. It was truly a pleasure photographing their special day.
I love meeting people who go against the flow and do their thing despite certain challenges. My friend Jacob from his startup The Coupon Korea (formerly Geoje the Coupon) is doing just that. Despite being in a relatively small city, Jacob has been shaking up the party, events, and social commerce scene in Geoje. I was brought on to photograph his kickoff party for 2018.
The final assignment for January was a family portrait session in a very unique location. The Hartzell family chose Woorigulbang (우리글방), a book shop and cafe in Busan's famous Book Street as their backdrop. The location had so much character and we enjoyed capturing beautiful family moments there.
February rolled in and I enjoyed a couple of weeks off in the Philippines. I took some road trips with friends and family and while I didn't really prioritize shooting, I did take a few photos.
After the Philippines it was full-throttle again to the 2018 Pyeongchang Olympics. I spent a week between Seoul and Gangneung shooting for ATPI Sports Events Canada as their clients from Teck, Samsung, and Petro Canada held various events and experiences around the Olympics and in Seoul. My favorite part of this shoot would definitely have to be the time spent at Canada Olympic House, where we met famous athletes, sports figures, and even enjoyed a suprise performance from a well-known Canadian band.

Between shoots for ATPI, I also worked with VISA and Flixel, photographing their Olympics-related events. The project, headed by my friend Jason Teale brought together a team some of Korea's staple expat photographers like my friends Greg Samborski, Leigh MacArthur, and Marco Devon. It was a very busy but fun and fulfilling time at the Olympics, closing off the month of February.
March was thankfully a bit more laid-back and I focused more on personal work. Andie and her mom came over from Changwon for a quick photo shoot in preparation for her Little Princess Philippines pageant.
After that, my good friend Dylan Goldby came down to Tongyeong for a few days of R & R and testing out our new Fujifilm X-H1's. We shot some chilly landscapes, hit the streets of Tongyeong, and made a YouTube video about it.
I combined my passions of photography and music at the Tongyeong International Music Festival 2018 (통영국제음악제 프린지). While the festival's main acts focus on classical and jazz music, the Fringe performances bring a more eclectic sound to Tongyeong's outdoor stages. I photographed the special guest performances from the thumping Rapercussion (라퍼커션), Jeju Island's pride South Carnival (사우스카니발), jazzy traditional Page One (페이지원) and the rocking sound of Vincent and Roses (빈센트앤 로즈).
Closing off the month of March, I did a portrait shoot with my band mate and friend Eunji for my personal project Everyday Musicians. This time it was in a beautiful spring forest location on the slopes of Mireuk Mountain. Looking back, I wish I had done more shoots for this project over the past year. Definitely something to improve upon in 2019.
Things picked up again in April as the weather turned warmer and spring came along. My mom was also in town, so it was fun having her along for a couple of assignments. First up was a lovely session with Rachelle and family at one of the country's biggest cherry blossom festivals in Jinhae.
A few days later I was off to Hadong and Gurye shooting for Seoul Selection's SEOUL magazine. Beautiful landscapes and countryside charms were abundant on this side of the Seomjin River.
Up next was a very cool artwork and portrait shoot for Changwon-based artist Bohyun Kim. Bohyun, or 'Bobo' as her friends call her focuses mainly on sculpture using the industrial design process. She commissioned me to photograph her "Complexity II" installation in Changwon. It's always a pleasure working with fellow artists.
Then it was off to Seoul again for a few days for an editorial shoot for Gourmet Traveller Australia Magazine. It was a travel and food piece on Seoul, which took me to the city's most iconic sites and some Michelin-starred restaurants (delicious!). The photos appear in the magazine's July 2018 issue.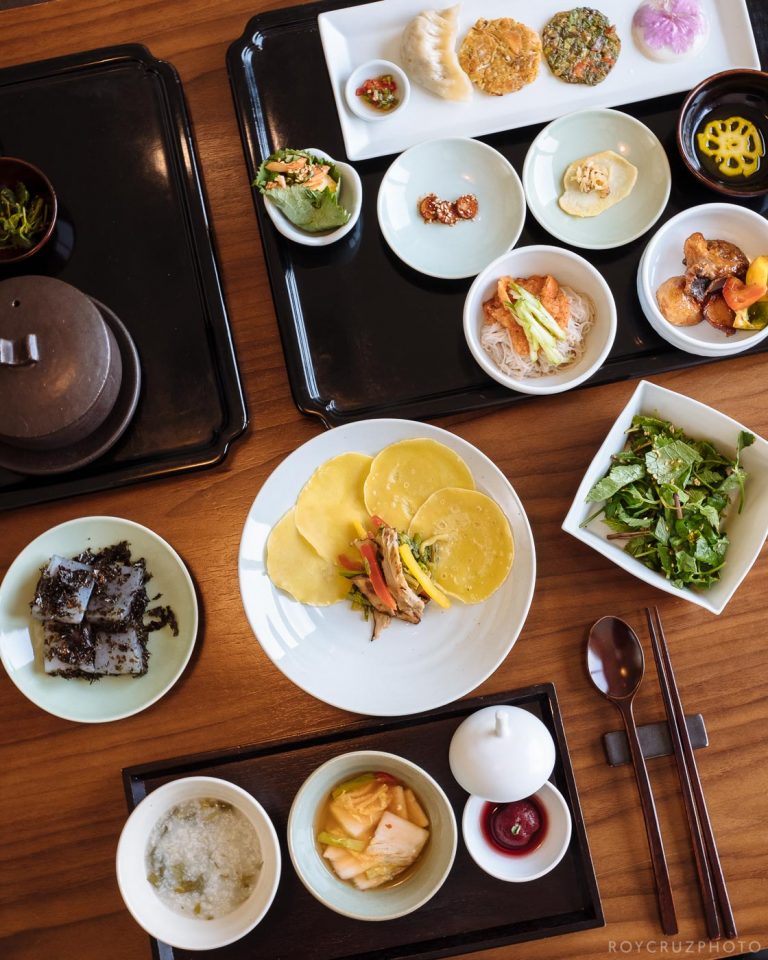 While I was up in Seoul, I met up with Dylan Goldby once again to continue our YouTube antics. This time, we rounded up our wide-angle lenses, shot some cityscapes and made a couple of videos .
May brought along the usual eclectic mix of assignments, starting with Ana's graduation portrait shoot at the prestigious KAIST campus in Daejeon.
The next assignment for May was a beautiful wedding in Ulsan. Held at the Eonyang Hyanggyo (언양향교), a Confucian academy, Alex and Hong Gi tied the knot first with a Korean Traditional ceremony, followed by a western-style ceremony and intimate reception with close friends and family.
Several events followed in the busy month of May. The first one was the BCCK Queen's Birthday Dinner at the Four Seasons hotel. It was a triple-threat combo as Greg Samborski, Dylan Goldby, and myself covered this illustrious event celebrating her majesty's birthday as well as the recent royal wedding. It's definitely nice working with a team of photographers, as you can each focus on a certain part of the event and collectively come up with a better selection of images in the end.
Then it was off to the Sheraton Seoul to photograph Macquarie University's Alumni event, followed by the Busan Party Planner's farewell event at the Park Hyatt Busan.
Closing off the month and the spring season, I was off to photograph Diane and her bridesmaids at a beautiful rose garden in Busan. The day was a bit gloomy and chilly, but the ladies brought enough light and warmth to get us through the shoot.
June came along and the summer began to heat up. It was quite fitting that June's first shoot would be on a yacht.. Korea Cigar Club's Havana Night Cruise was a smashing success, bringing beautiful people from all over the country (and the world) together for an evening of fine cigars, spirits, and good company against the backdrop of the Busan skyline.
The next assignment was a documentary shoot for Veteran's Affair's Canada. My friend Dylan Goldby had me take care of the Busan leg of the multi-day shoot. After photographing an evening event at Grand Ambassador Hotel in Seoul, we met up with the participating Canadian war veterans and their families, caretakers, and the VAC delegation at Seoul Station. We took the KTX down to Busan and proceeded to a very moving visit to the United Nations Memorial Cemetery in Korea (UNMCK).
Then it was back to Hadong for a relaxed countryside engagement session with Bianca and Tian. Our main location was the picturesque Hadong Pine Tree Park (하동송림공원) along the banks of the Seomjin River.
Closing off the month of June was a one-on-one street photography workshop with Des from Brunei. We explored the streets of Seoul, from the iconic to the grittier areas of the city.
Summer was really heating up and I had a few projects before taking a break. First up was another travel editorial piece for SEOUL magazine. It's always a pleasure shooting for Seoul Selection, especially when it involves showing off my home province in Korea, Gyeogsangnam-do. This time it was on the island of Namhae. It was a sunrise to sunset shoot as usual, and Namhae did not disappoint with its views, experiences, and flavors.
Next up for July was a one-on-one workshop with Juergen from Germany. Like many of my workshop participants, Juergen is already a pretty advanced shooter, and we focused on exploring the city. We started from a sunrise shoot at Maebongsan and went around various parts of Seoul for street and cityscape photography.
Taking advantage of my being in town, Dylan and I met up and made some more videos together. This time it was a food styling and photography challenge with Fujifilm instant noodles provided by the lovely folks at Fujifilm Korea. Check out the videos on each of our channels.
The final assignment before taking the summer off was a commercial shoot for Orga Resort in Tongyeong. Our focus was to showcase interiors and exteriors for their new website. It's always a pleasure working with local businesses and this was a very enjoyable shoot, especially because I got to fly the drone around and experiment with some video.
The much-awaited summer break finally came and it was off to the Philippines for a month. There I spent lots of time with family, friends, and enjoying my hometown. I did do a little bit of shooting and had a one-on-one workshop with Keena. Our first workshop was in Seoul in 2017 and this time around we explored hidden gems in Laguna, such as Sampaloc Lake, Nagcarlan Underground Cemetery, Taytay Falls, and Lake Caliraya, focusing on travel and landscape photography.
Another opportunity came my way over the summer when ST Communications out of Daegu expressed interest in licensing my photos for use in their Apple Calendar lineup. 12 of my Korea travel images were chosen, one for each month of the year. The calendar called "Beautiful Korea" is now available from their catalog.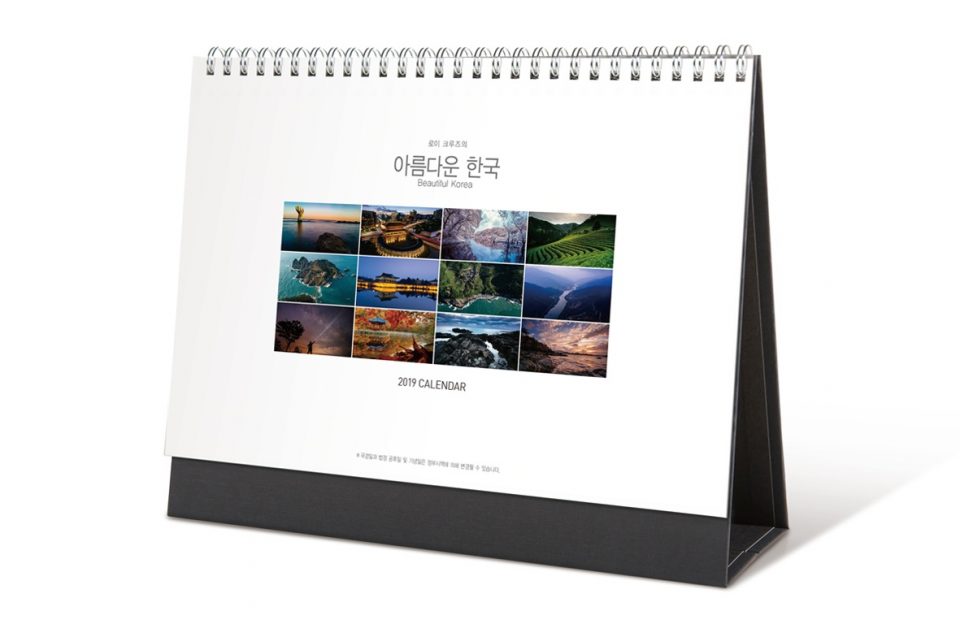 After a refreshing summer break in the Philippines, it was back to Korea and back to work. September and October brought some fun shoots starting with the BCCK Garden Party, which I have been doing for the past couple of years with Greg Samborski at the British Ambassador's Residence in Seoul.
Another one-on-one workshop came my way with Michael from the US. An avid and experienced landscape/cityscape photographer, Michael brought me on to guide him around the city. One memorable aspect of this workshop was helping Michael get more comfortable with street/travel photography around Gwangjang Market and Bukchon. According to his feedback, he appreciated getting out of his comfort zone and trying out something new aside from the usual scapes.
October brought along a very interesting documentary shoot in Busan with Lions Clubs International. I can't say much else or show any more photos at the moment, but it was truly interesting working alongside an award-winning international documentary team for a week, taking care of the stills side of things. I'll be sure to share more about this shoot on the blog when I can.
I took advantage of a few days off to make another YouTube video that I had in mind. Continuing my vintage lenses on Fujifilm content, I made a follow-up video using my dad's old Olympus OM lenses.
Autumn was in full-swing by this point, which means great portrait opportunities. I had two sessions with Liza and family in Seoul and Nami Island. The silver grass at Haneul Park served for some dramatic and dreamy portraits, while the fiery colors of Nami Island did not disappoint. And it's always a fun bonus working with fellow Filipinos.
My friend and student Richard Bates also came over to Tongyeong from Daegu for a one-on-one studio lighting workshop. Here's a shot he took of me from our last lighting setup.
November and December are typically busy months for events, and this year was no different. I went back on board with Dylan Goldby to photograph the ANZA Melbourne Cup at the JW Marriot in Dongdaemun Square. The festivities and the hats were fabulous as always.
Up next was an event shoot with The Neo Seoul, AKA my friend Marco Tessiore. Luxury skincare brand Clé de Peau Beauté was holding a VIP event at the Lotte Duty Free Main Store in Seoul, and we were commissioned to document the two-day event. Marco and videographer extraodinaire Jin did what they do best on the video side, while I took the helm for still photos.
The next event was for the WWF (World Wildlife Fund for Nature), as they held their first gala dinner at the Residence of the Ambassador of France in Seoul honoring corporate partnerships in Korea. This elegant and Earth-friendly culinary event was curated and organized by Todd Sample and Sara Park of Eathentic.
Greg, Dylan, and I were back together again for the BCCK Christmas Lunch at the Four Seasons Hotel. The BCCK always knows how to throw a party, and the Christmas spirit was in the air as guests donned their jumpers (that's British English for Christmas sweaters for the uneducated, like I was ;)). Afterwards, the three photographers had a Christmas celebration of our own with some awesome barbecue and a few bottles of Hallasan.
As the holidays drew closer and the year began to wind down, I did my last photo shoot of the year: environmental portraits for Swiss manufacturing company Georg Fischer. As the photos have yet to be published, I cannot share them at this time. They will be up on the blog all in good time, but the shoot was worth mentioning nonetheless.
Well, we made it to the end! One thing is for sure, I learned a lot this year. I'm thankful for the calmer confidence and steadier rhythm with which I approached projects. Admittedly, I look at some of my work even just from earlier in this year and want to kick myself for not doing better. Fortunately, there is also work that makes me smile proudly.

Many thanks to all the clients I had the pleasure of working with over the past year. Thank you for your trust and your business. I will continue to strive to provide the best service possible in the coming year and beyond.

Infinite thanks and love to my colleagues and friends in the industry. Thank you for your advice, camaraderie, and belief that I have something to offer.

Thank you to my students, readers, and viewers in the various channels I use. Thank you for taking the time to listen to what I have to say, especially those who have reached out to me for questions or feedback.

And thank YOU for reading this far.
As 2018 comes to a close, I hope we can all reflect and find things to be thankful for in the year that has passed, and use that to look to the future, for "Gratitude makes sense of our past, brings peace for today, and creates a vision for tomorrow." – Melody Beattie
---
---
You might also like
---