2017 is coming to an end, and it's time to take a look back at my year as a photographer. I got the ball rolling with My Top 10 Images of 2017, but in this post I will focus more on commissioned work.
Before we begin, I'd like to mention that this was a milestone year as I took my photography business full-time again. I was a already a full time freelancer in Manila, but that all changed when I moved to Korea. After coming here, I had to build everything again from the ground up. For several years, freelance photography was a part-time thing. Over that time, I gradually did more jobs, met new clients, and began to establish my presence in the Korean market. I had originally planned to keep doing it part time until 2018, but circumstances changed and I found myself being self-employed early 2017. Yes, I was nervous, as this time around I have a wife and daughter to support. However, the past year has been absolutely wonderful and I have no regrets.
As mentioned before, this post is more about client work. For my personal travel stories and projects, you can check those out on the blog and this around site. Let's begin!
My first 'client' shoot of the year was actually for my sister's engagement and wedding shoot in Laguna, Philippines. The wedding was a funny situation, because technically I was the official photographer, but only until the end of the ceremony. After that I became the big brother again as another photographer took over for the formals and reception while I focused on partying. 😀
After returning to Korea from a trip to Hong Kong, I had a portrait shoot with Nneoma in Geoje for her birthday. She was super cool to work with and knew exactly what she wanted!
Up next was one of my favorite assignments of the year for Seoul Magazine. It was a travel piece on the city of Changwon, which I wrote and photographed. It was a great day of exploring the city's sights and flavors. It would be my first time to write a feature article for a magazine, which was super exciting.
My next assignment brought me to Seoul, where I photographed Bob and Rose's 25th wedding anniversary. It was a 2-part shoot where we did a portrait session in various parts of the city such as N-Seoul Tower, Gwanghwamun, and Myeongdong Cathedral. It was followed by the ceremony a couple weeks later. That was a particularly interesting shoot, as the ceremony was done at the Embassy of the Holy See, basically part of the Vatican in Seoul.
Spring came around and it was time for some cherry blossom family sessions. First up was Amelia's beautiful family at the Neungpo Yangjiam Scultpure Park in Geoje, followed by Sarah and family who came all the way to Busan from Singapore. We shot at great places such as the Gamcheon Culture Village and Maekdo Ecological Park, with it's beautiful cherry blossoms.
My next shoot was a blast from the past. A client from a couple of years back contacted me again to photograph their daughter  Sohyeon's 'doljanchi', or first birthday (quite a big occasion in Korea). I had photographed their son Sungmin's doljanchi before, and it was great to see how their family had grown.
Live music photography was up next on the agenda, as I photographed my friend and bandmate Eunji's first solo performance at Byside in Tongyeong. It was an enchanting performance and she has truly come into her own as a singer.
Next, I was off to Ulsan to photograph Meg and James' engagement session at Taehwa River Park. Despite the yellow dust storm (!) that passed right before the shoot, I really loved the variety offered by this location.
A few days later, I went to a remote part of Geoje Island to photograph Dianne and her family. Our plans for a seaside shoot at Hakdong Pebble Beach were literally rained on. We made the most of the situation by doing the shoot at their cute pension and in the rain, which was quite fun and unique!
The family shoots continued as I covered Emmanuel's first birthday party at the Little President Kids Cafe in Okpo. It was great to meet so many of Geoje's expat families together with their kids.
It was also around this time that I began my Everyday Musicians portrait project, which is still ongoing.
Summer rolled around and it was time for the New Zealand Wine Festival at the Park Hyatt in Busan. My friend and partner in crime Greg Samborski brought me on to help cover the event. This would be the first of several events we'd be covering together this year. We had an excellent time manning the photo booth, covering the festivities, and of course, sampling a bit of wine as well!
Another family session came along with Marianne and her family in Geoje. It was back to the sculpture park, which is a location that never disappoints.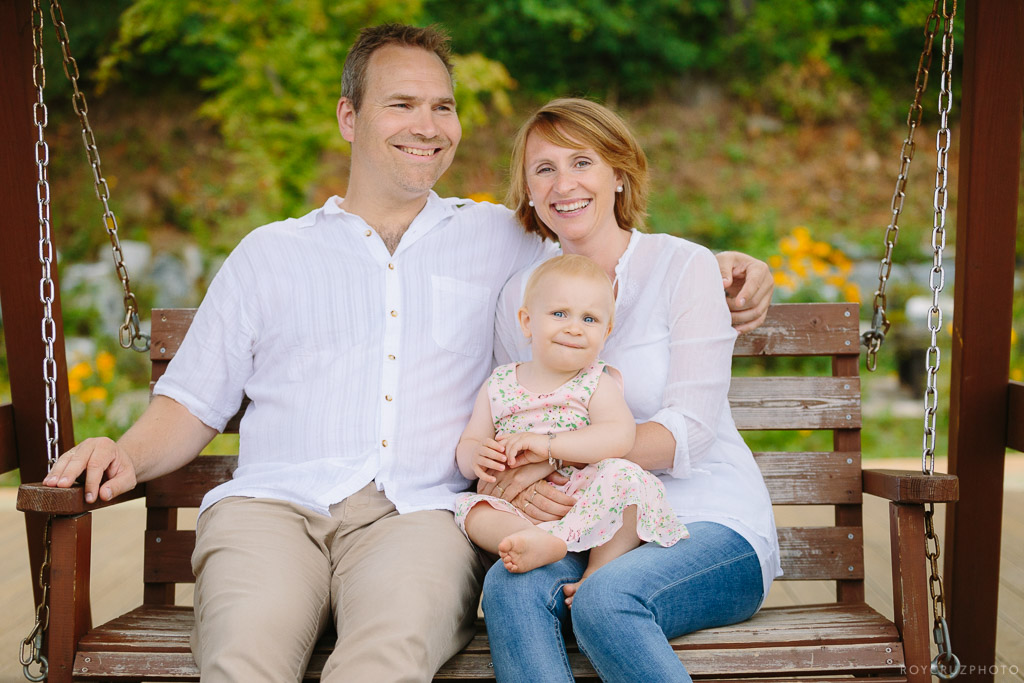 Then I was off to Jinju for John's surprise paparazzi engagement. After scouting the location a week prior and carefully planning every detail, John popped the question on a colorful bridge where they often walk. And of course, she said 'yes'!
Summer was in full swing, and it was almost time to take a break to beat the heat. Before that, however, I was off to Busan to photograph the shopping scene in Kyungsung-dae for Silkroad, Cathay Dragon's in-flight magazine.
Immediately after Busan, I was off to faraway Gangwon-do to write and photograph another travel feature for Seoul Magazine. This time it was about Korea's surfing capital of Yangyang. It was a long drive, but definitely a fun shoot especially since it was my first time in Gangwon-do.
Finally, it was off to the Philippines to beat the summer heat. Funny enough, the weather in the Philippines was actually cooler than in Korea. The time in the Philippines was mostly for relaxation and photography, but I was able to squeeze in a couple of shoots as well. I did a food shoot for Laguna-based Sophie's Gourmet, who makes delicious gourmet sardines, as well as covering a first birthday celebration for my friend's daughter.
Right after going back to Korea, I had a one on one photography workshop with Keena in Seoul. We did a mix of landscape and street photography in various parts of the city. I loved her enthusiasm and it was a great day out!
A week later, I was off to Jade Garden and Nami Island for John and Mir's engagement session. I was super worried about the summer heat at the time, but it cooled down just in time for our session. Both locations were excellent and we had a great time shooting!
A few days later, I was back in the opposite corner of the country for Swedish lifestyle magazine Saldo. They sent me to Busan's busiest shopping district to photograph the shopping scenes there.
Back in Seoul, it was off to the British Ambassador's residence to photograph the British Chamber of Commerce (BCCK) Garden Party once again with Greg Samborski. The BCCK definitely knows how to throw a party, and this one was no exception!
Up next was some event coverage for Busan Party Planners. They have been organizing charity events in Busan for a while now, and I was brought on to cover their Pink Party at the Hilton Hotel.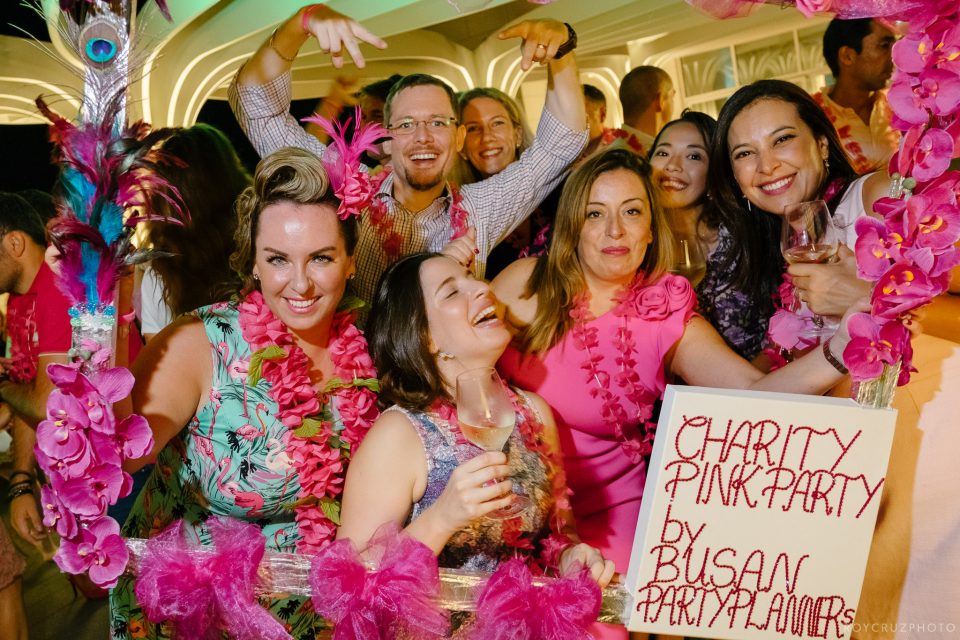 The following week was one of the busiest of the year, with shoots in 3 different corners of the country. First, I was contacted by Asia news correspondent Johan Nylander (of CNN and Al Jazeera) to cover a site visit by one of Europe's leading oil and gas companies, Lundin. We spent the day at the Samsung Shipyard in Geoje as the delegation visited the construction site of their oil platform. The sheer size and scale of the project was awesome and it was inspiring to interact with the company's leaders.
Another high profile project came up a few days later, as I was commissioned to cover another VIP visit. A large delegation from the state of Missouri, including the Governor and Senators, would be visiting Seoul for a couple of days. I was tasked to document the whole visit, which took us from highly secure government buildings meeting with Korean heads of state, all the way to the DMZ.
The very next day, I was off to Gyeongju to cover Meg and James' wedding ceremony. They were happy with their engagement photos in Ulsan a few months back and brought me on again to photograph their wedding. It was a very intimate, but beautiful celebration with 25 or so friends and family, which made my fondness for small weddings even stronger. It was a great wedding, but I was also happy to end a super-busy week.
After a few days off and lots of editing, I met up with writer Yolande at the Tongyeong Pier to do some portraits and headshots for her upcoming website.
By this time, and autumn was fast approaching. I went up to Seoul to photograph the BCCK's October Pub Night at the British Embassy. Again, the BCCK events never fail to satisfy with good food, good drinks, and good company.
A few days later I was off to Seoul again to meet my friend and other partner in crime, the fantastic Dylan Goldby. Dylan brought me on to help him cover the Australia New Zealand Association (ANZA) Melbourne Cup Lunch at the JW Marriot. Dylan focused mostly on capturing awesome portraits at the photo booth, while I focused on documenting the event.
Autumn is a beautiful time in Korea, and I put a bit of focus on personal projects and trips in November. I took a trip to Somaemuldo to finish my Tongyeong timelapse project. I also took a photography trip to Naejangsan to catch the peak autumn colors.
Then it was off to the city of Changwon, this time to cover a Korean wedding. Nowadays, I don't usually like to do wedding hall weddings. However, Dong Hyeon is a friend and he requested that I document his big day.
A taste of Italy was in order for the next shoot, as I was brought on by the dashing Marco Tessiore to cover the Italian Chamber of Commerce in Korea (ITCCK)'s Gala Dinner at the Conrad Seoul. With a strong presence from brands like Maserati, Pirelli, and Ferrero, as well as food from Michelin Star Chef Igles Corelli, it's hard to go wrong.
A week later, the events continued with the BCCK Christmas Lunch at the Four Seasons Hotel. This was the BCCK's biggest event of the year, and I was back again with Greg covering this grand event. By the way, if anyone can hook me up with the fragrance they use at the Four Seasons Seoul lobby and reception areas, I will give you a free photo shoot. It is one of my favorite smells in the world.
Then it was back to Busan for the Busan Party Planners Winter Holiday Ball. This time, the event was held at the Park Hyatt, where I had photo booth as well as event coverage duties.
By now it was December and quite cold. However, I had a couple of outdoor portrait shoots left to do! First up was LaSheryl and Brian's couple shoot at Daegu's Suseong Lake. It was cold and rainy, but they were troopers.
My final client shoot for 2017 was a cold but fun one. Lovely and Leo were visiting Seoul from the Philippines and we decided to do their engagement session at Seoul Forest, Han River and Understand Avenue in Seongsu-dong. That area is an absolute joy to shoot in because of the variety of backgrounds it offers. Lovely and Leo were amazing, braving the -4 degree weather throughout the whole shoot! This shoot hasn't even been fully edited yet. Watch out for the blog post soon!
As I write this, there are only about 30 hours left in 2017. I am truly grateful for the past year. It wasn't always smooth sailing and there were some internal battles and doubts to fight, but we got through it! I'm so thankful that I was able to spend most of the year doing something I love, while meeting great clients and working with like-minded people. I'm also grateful for all the travel. It's not always easy bouncing from one corner of the country to the other, but it's usually exciting and interesting. One word I really learned this year is 'gratitude'. There is truly so much to be thankful for. Here's one quite that has helped me through times of doubt, worry, dissatisfaction, and confusion, and has helped me find my way this year:
"Gratitude unlocks the fullness of life. It turns what we have into enough, and more. It turns denial into acceptance, chaos to order, confusion to clarity. It can turn a meal into a feast, a house into a home, a stranger into a friend. Gratitude makes sense of our past, brings peace for today and creates a vision for tomorrow." -Melody Beattie
To end, I'd like to thank some people. First of all, my wife and daughter for understanding when daddy has to be away. Thank you to all my awesome clients over the past year. The year would have literally been impossible without you. I'd also like to give a special shoutout to my brothers Greg Samborski and Dylan Goldby, two of Seoul's most established expat photographers who put their trust in me to work alongside them as well as receive their endorsements, advice, and friendship. Thank you for a great year, gentlemen. I'd also like to thank fellow creatives who I've worked with, conversed with, learned from, and have referred me over the past year: Jason Teale, Robert Koehler, John Steele, Marco Tessiore, Andy Faulk, Marco Devon, Tim Franco, Jessica Marie Berggrun, and Richard Bates. Thank you as well to all the readers of my blog and those who have watched and commented on my YouTube videos and blog posts. I hope to keep making useful content for all of you.
And thanks to you, friend, for reading this.
May 2018 be the best year yet! Happy new year, everyone!
---
---
You might also like
---